UCC & SSCC Shipping Container Barcode Labels
| | |
| --- | --- |
| GS1-14,SCC-14 Labels | UCC/EAN 128 (SSCC) Labels |
| | |
| | |
We print the finest quality GS1-14/SCC-14 (also known as GTIN-14) and UCC/EAN 128 barcode labels at the most competitive prices. If you need a GS1-14/SCC-14 shipping label for your cases of products or a serialized UCC/EAN 128 shipping container code label you came to the right place.

All our custom GS1-14/SCC-14 and UCC/EAN 128 barcode labels are generated in accordance with GS1 Specifications and then verified to insure proper scanning.

In a hurry? No problem, most orders ship the same day, and remember UPS ground freight is always FREE at WePrintBarcodes.com.
REST ASSURED!
Every barcode label we print is put through a rigorous grading process called barcode verification. Our labels are guaranteed unconditionally and we will gladly replace any label that does not scan correctly.
Read More
GS1-14,SCC-14 (also known as GTIN-14) Shipping Container Labels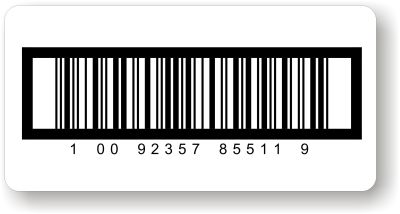 Common Questions and Answers about GS1-14,SCC-14 Shipping Container Labels: